Graduation day at Studio Samuel is one of tears, dancing, and tight hugs. After graduation it will be the first day the girls haven't spent together in two years.
They're a bit anxious about this big, scary step they will make on their own. But the big step was the day they enrolled at Studio Samuel. That was the day they made a commitment to their education, to arm themselves with the critical life-skills needed to be self-sufficient, and to embrace the idea they would be the first in their family to not live in poverty as an adult.
And even more, to know through their efforts they would create a foundation so their daughters won't face child marriage, trafficking or child labor. Their girls will see the inside of a classroom and for that we are all so very proud!
Behind each of these incredible students is a caregiver who wants to see change. They want more opportunities for their girls. They know through education their girls will bring further change into the community. And behind Studio Samuel, is YOU, The White Feather Foundation Supporters. You have been instrumental in making these life-changing programs possible.
As these 100 girls take their next steps, another 100 have begun the enrollment process.
#GirlsCanDoAnything!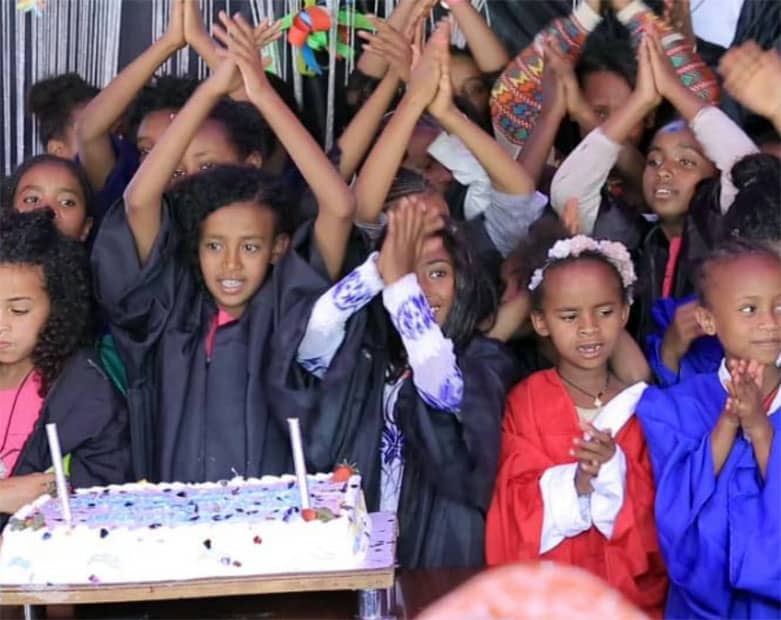 Thanks to our partner Studio Samuel for helping to #ConserveLife and make a positive impact on people's lives.