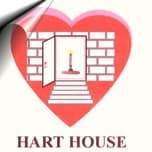 Hart House and Second Home
The White Feather Foundation is pleased and proud to announce that this month we have been able to procure four bespoke wheelchairs for children who badly need them in The Gambia.
Three of these chairs from Roc Wheels (www.rocwheels.org) will go to Aruna, Mod Lamin and Mustupha at Hart House; the fourth to Isatou at Stichting Second Home, a Dutch charity facility. (www.stichtingsecondhome.nl).
The three children at Hart House all suffer from muscular dystrophy (www.muscular-dystrophy.org) and/or cerebral palsy(www.scope.org.uk).
Isatou suffers from Metachromatic Leukodystrophy.  This is a genetic condition from which Isatou's sister died. Isatou has another older sister who is in full health but her younger brother, Cherno, has problems with his legs.
Our team from the UK recently returned from visiting both of the above Homes and advised that these children were in particularly dire need of wheelchairs which supported them in a way that would then give them a chance to try and be a little more independent; for example they may then be able to eat without assistance.
The chairs have been sized according to the children's needs and will be shipped from the USA to the National Rehabilitation Centre in Banjul in the first instance.  Here the Rehab Team can familiarize themselves and the children with the chairs.  These wheelchairs are specifically designed to be used in hot countries. Additionally they require very little maintenance; another hugely important criteria when they are being used in under-developed countries.