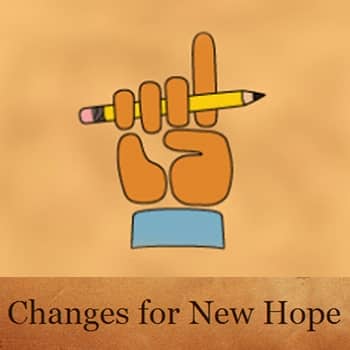 Changes for New Hope
When Jim Killon came to Peru and developed Changes for New Hope with his own life savings, most of the children living in poverty in the Andes had never seen help from outsiders before. Their homes and villages were in remote crannies of the mountainsides and getting to them was a rugged uphill trek.
Lacking in everything from a decent place to live, food on a daily basis, healthcare and emotional support, Changes for New Hope began the long challenging process of connecting with the indigenous families, learning what they needed most, and focused on the most vulnerable and destitute children. Teaching self esteem, values, English, art projects, inter-personal and communication, the project was underway.
Soon volunteers began to join Jim, bringing new ideas and expanding the project to include medical assistance, addressing malnutrition, psychological concerns and intervening in family violence issues. Donations slowly started to flow into the project which provided more materials, warm clothing, school supplies and food staples as well as children's vitamins.
Attitudes improved. School grades improved. The childrens' health began to improve, the problems in the family were becoming less traumatic, conversations replaced fighting. Hope replaced despair and the children no longer felt a desperate need to steal, lie and be selfish.
The generous support of Julian Lennon's White Feather Foundation has made possible the opportunities sorely lacking for these children who were destined to a life of poverty and destitution as previous generations have experienced. New shoes on the feet of children who wore nearly shredded, ill fitting rags have been the first purchase. The health, education and general welfare of these children will be enhanced many times over and even more children will benefit from the efforts of Changes for New Hope because of support from The White Feather Foundation.

~ From everyone of the children, volunteers, and Jim Killon,

Thank You. Muchas Gracias!
For more information please visit: https://www.changesfornewhope.com/
Our crude meeting area in Secsapampa, Jim Killon writes a Thank you message to Julian Lennon and The White Feather Foundation for its recent donation which initially is putting shoes on the children of this project.
The children of Changes for New Hope, Secsapampa group. Happy children with their new sneakers. Some have never had a new pair of shoes in their life.
The children, their new shoes, our message expressing our appreciation for White Feather's humanitarian support, …and a puppy.
Water-colour paintings show the scenery that surrounds this mountainside village. The children's' creativity is enhanced by artwork and imagination. The materials also made possible through The White Feather Foundation's support.
The long walk out of Secsapampa, Jim heads home for the day.