1 Box Gelatin (Blue color)
1 Large Measuring Cup
1 Large Bowl
1/2 Cup Cereal in Shape of Pebbles or Sediment
Gummy Candy in Shapes of Ocean Creatures
Water
Optional: Globe or Map to Locate Coral Reefs Around the World
Gently add cereal to the bottom of the clear bowl to make an "ocean floor."
Mix gelatin according to directions on the package and pour into the bowl. The cereal will float to the top and that's okay!
Scatter gummy candies around to mimic oceanic movements.
Allow gelatin to set in the refrigerator for several hours.
When firm, add dry cereal to one edge of your new ocean and a few creatures on top.
Reveal the bright colours and textures to show a healthy ocean ecosystem!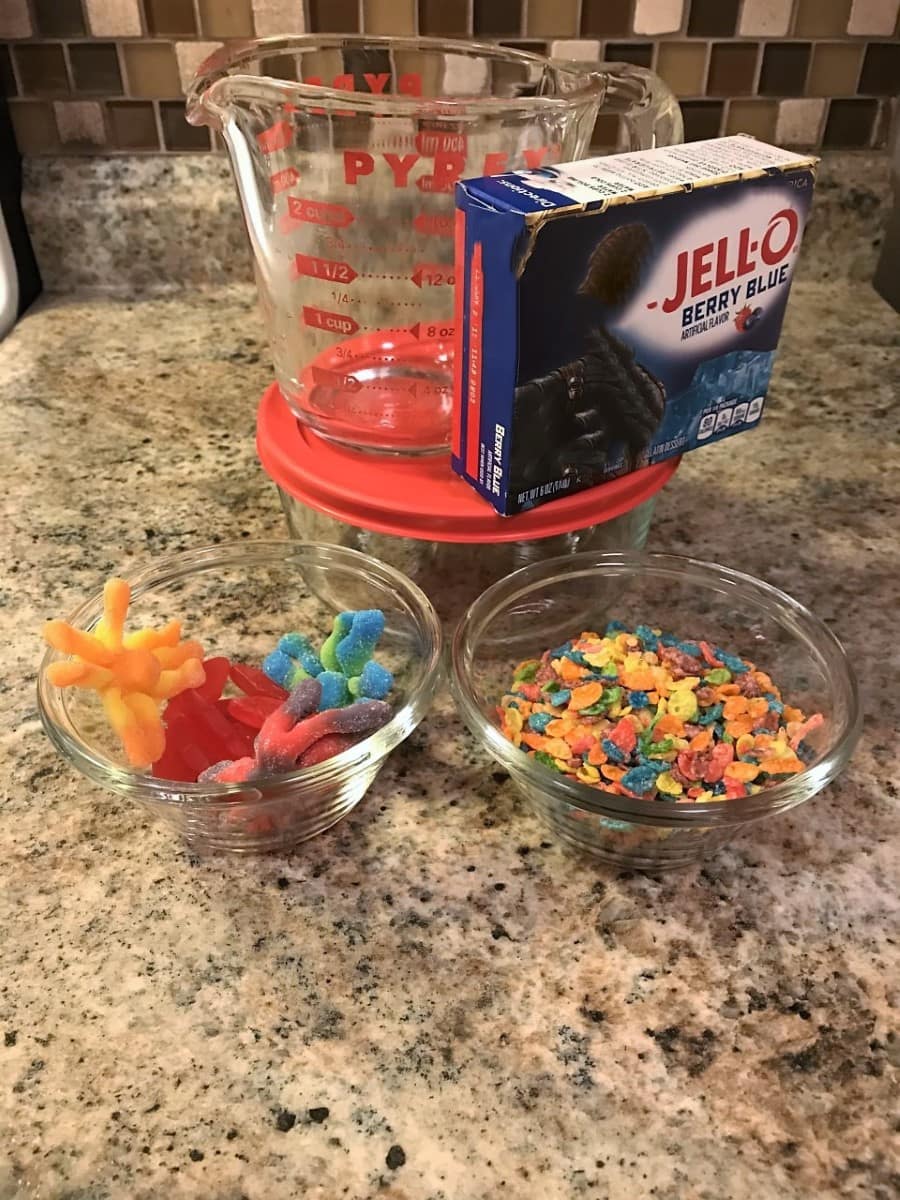 Suggested discussion topics
What climate change means.
How hot temperatures can make things in the ocean hot that should remain cool.
What types of marine life live in the ocean and may need our help.
Where coral reefs are found (in over 100 countries in the world).
How being good stewards of the earth every day can help fight climate change.