Mason Jar
Sand
Coffee Filter
Kitchen Strainer
Measuring Cup
Water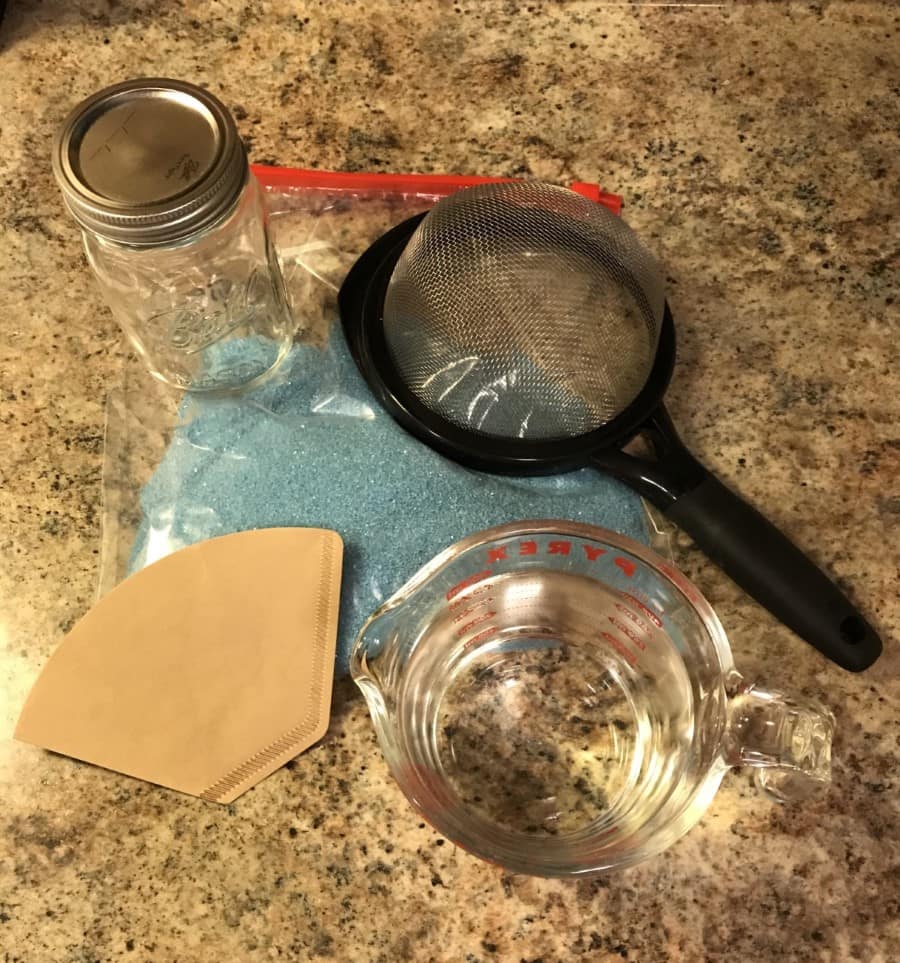 Hold the strainer over the mason jar and pour water to fill half full, then follow with sand. Note how the sand goes right through the strainer and into the jar, "contaminating" the clear water.
Clean out the mason jar.
Insert a coffee filter into the open top of the clean mason jar. Pour sand into the filter, then pour the water through the coffee filter until the jar is half full. Note how the sand doesn't get further than the filter, so the water stays clean.
Suggested discussion topics
How the water we drink out of our faucets is filtered before it gets to us.
Why keeping dirt and other items out of our water is so important to stay healthy.
How some communities don't have clean water to drink so they need our help to build wells and systems that use filtration.