Cookie Cutters in the Shapes of Forest Animals
Forest Decorations
Edible Googly Eyes
Recipe Materials and Ingredients
Mixing Bowl (for cookie dough)
Prep Bowls (for frosting)
Wooden Spoon
Spatula
Envelopes
Cookie Sheet
Parchment Paper
Rolling Pin
Cooling Racks
Cookies:
1 ½ Cups Softened Butter
2 Cups Super-fine Baking Sugar
4 Eggs
1 Tablespoon Vanilla Extract
6 Cups All-purpose Flour
2 Teaspoons Baking Powder
1 Teaspoon Salt
Frosting:
1 Cup Unsalted Butter, Softened
1 lb. Powdered Sugar
3 Tablespoons Vanilla Extract
Food Colouring
Optional: Ornamental Decorations
Cream sugar and butter together, then add eggs and vanilla until smooth. Add baking powder and salt, then flour, one cup at a time until blended.
Cover with plastic wrap and chill for at least 2 hours.
Preheat oven to 400°.
Line cookie sheet with parchment paper.
Roll out chilled dough to ½ inch thick.
Use cookie cutters to cut shapes.
Place on parchment paper-lined cookie sheet at least an inch apart.
Bake 7 – 9 minutes until edges and bottom of cookies are golden brown.
Allow cookies to cool on rack.
To make frosting, mix all ingredients until smooth and divide into prep bowls to add separate food colours based on the animals you chose.
Cut small holes at the edge of envelope to create a point and fill inside with frosting.
Squeeze frosting out in desired designs or spread across cookie using spatula.
Use additional decorations to create the forest full of animals you've saved!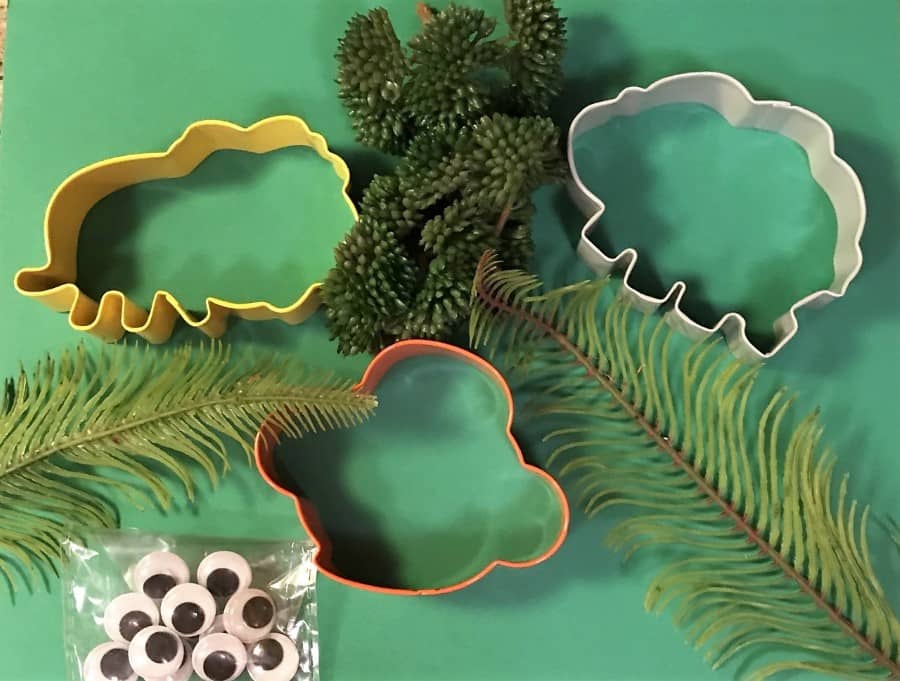 Suggested discussion topics
How animals rely on strong forests to live healthy lives.
What types of animals live in forests.
The difference between what lives in a regular forest vs. a rainforest.
The best ways to care for forests (plant trees, leave them better than you found them when you visit, etc.).