Medium-sized Box
Cardboard Scraps to Cut Design Accents
Blank White Paper
Construction Paper
Scissors
Glue
Felt-tip Markers
Any Medical Items You Have Around the House (Rubbing Alcohol, Bandages, Thermometer, Empty Pill Bottles, etc.)
Glue white paper onto the outside surface of the box to completely cover it.
Decorate the box to resemble a hospital with windows, a door, a cross, etc. and wheels since this will be mobile. Let the children make up a name for their new mobile hospital.
Gather collected supplies from around the home and place them at the entrance of your new hospital to show all the ways you're going to safely help patients heal there.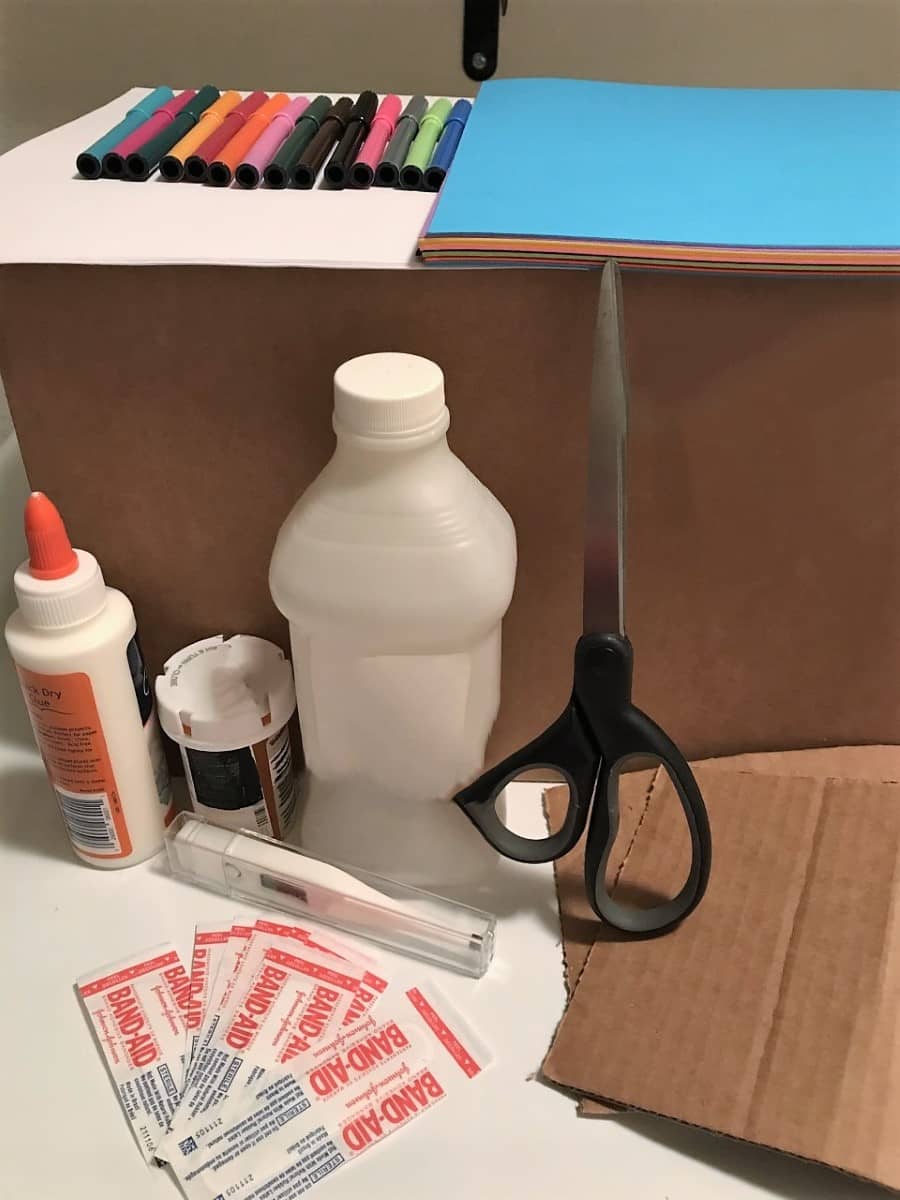 Suggested discussion topics
Why it's important to have hospitals to go to when someone gets sick; how we feel when we're not well and why we need a good place to get proper treatment to heal.
How some communities aren't lucky enough to have a hospital in their area, so mobile hospitals are needed.
How supplies such as bandages can stop bleeding and thermometers can tell doctors if patients have a fever.
Why mobile hospitals are a good example of a solution to a problem.
What problems we have solved together in the past.