Today is United Nations World Wildlife Day, an annual global celebration of the diverse plants and wild animals on our planet. The theme for this year's event is "Sustaining all life on Earth," which is meant to call attention to the importance of plant and animal life to biodiversity, with an emphasis on those who may rely on nature for their own survival. Below is a list of organizations that inspire us through their innovation, action and compassion.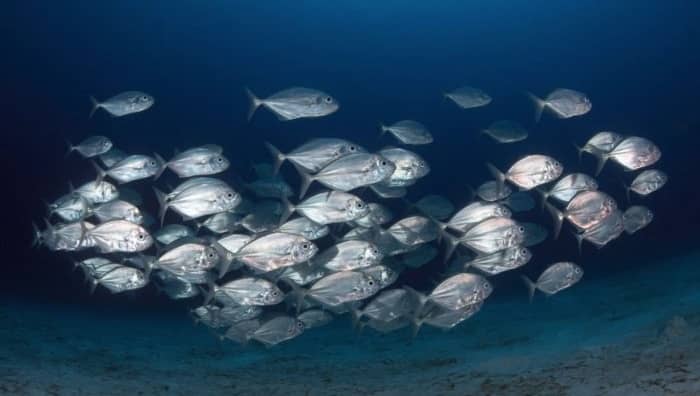 A global coalition with iconic oceanographer Dr. Sylvia Earle at the helm, Mission Blue "inspires action to explore and protect the ocean." The alliance's efforts include expeditions that shed light on the importance of marine ecosystems and campaigns to ensure their protection. Joakim Odelberg, Global Ambassador for The White Feather Foundation, is a Mission Blue partner.
2. Prince Albert II of Monaco Foundation
Created in response to the earth's declining environmental health, the Prince Albert II of Monaco Foundation focuses on "the protection of the environment and the promotion of sustainable development on a global scale." With a focus on the Mediterranean Basin, the Polar Regions and the Least Developed Countries (as defined by the UN), the organization works to safeguard biodiversity and limit the effects of climate change.
Through an award-winning documentary, educational programs, and by working directly with businesses to develop sustainable solutions, Plastic Oceans is committed to help solve the plastic pollution crises. Julian Lennon serves as a patron for this organization.
Combining social, commercial and environmental goals, ForestNation works with companies, schools and everyday citizens to "help humanity thrive by reconnecting us to nature and each other." Their "You plant, we plant" program matches each tree planted by planting another.
2. Amazon Conservation Team
Partnering with local and indigenous communities, the Amazon Conservation Team works "to protect tropical forests and strengthen traditional culture." Through face-to-face work in the field, their team has established national parklands, helped with indigenous reserve expansions and provided environmental monitoring.
3. Captain Planet Foundation
Believing that the climate challenges of today will bring more complex problems for future generations, the Captain Planet Foundation "works collaboratively to engage and empower young people to be problem solvers for the planet." They use fun activities such as Mobile Cooking Carts and Learning Gardens to engage student communities.
1. The Dian Fossey Gorilla Fund International
"The largest and longest-running organization completely dedicated to gorilla conservation," The Dian Fossey Gorilla Fund International group studies and protects gorilla families and teaches local communities to do the same. They work in Rwanda and in two areas of the Congo.
2. Monarch Butterfly Fund
Focusing on four strategic areas of support, the Monarch Butterfly Fund fosters "the conservation of North American Monarch Butterflies and their migration." They support science-based habitat conservation; scientific research and monitoring of habitats; outreach and education and sustainable development.
The first private organization of its kind, the World Bee Project works "to increase food security and livelihoods by combining Cloud computing with world-leading bee research to provide beekeepers, farmers, researchers and governments with the new insights and knowledge they need to find solutions to the inter-connected challenges of bee and biodiversity decline and climate change."
On this World Wildlife Day, consider taking action in whatever way you choose for a cause you personally support. If you'd like to spread the word via social media, feel free to share this post and/or create your own and be sure to use the official event hashtags: #SustainingAllLife, #WorldWildlifeDay, #SustainableUse, #Biodiversity2020
Every small action goes a long way to #conservelife
Photo Credits:
Cover graphic from United Nations
Mission Blue photo by Milos Prelevic
Gorilla fund photo by Cedric Ujeneza
Bee and Butterfly photos from Pixabay