The coastal Mirning People have been custodians of the earth and sea for over 65,000 years and 3,000 generations. They protect the country that forms a natural 'yerrambai' rainbow arch, from near Point Culver in Western Australia, all the way to near Streaky Bay in South Australia, along the 33rd parallel south. Now, the eastern arc of sea country is in danger of being lost to them forever without legal intervention.
In the coming weeks, the Australian courts will hear their case to acknowledge the Native Title, which would recognise their traditional rights to these waters, in keeping with their Aboriginal laws and customs. Unfortunately, they do not have sufficient funds to support this crucial stage of the legal battle. 
If they do not receive the necessary support, the sea will be lost to those who do not come from the country, the Mirning custodians left disempowered and the country left vulnerable for future development, which could endanger the health of the biodiversity that thrives there. Even more devastating, The coastal Mirning People could be written off the map altogether from their traditional sea home, the world's greatest whale nursery and sanctuary.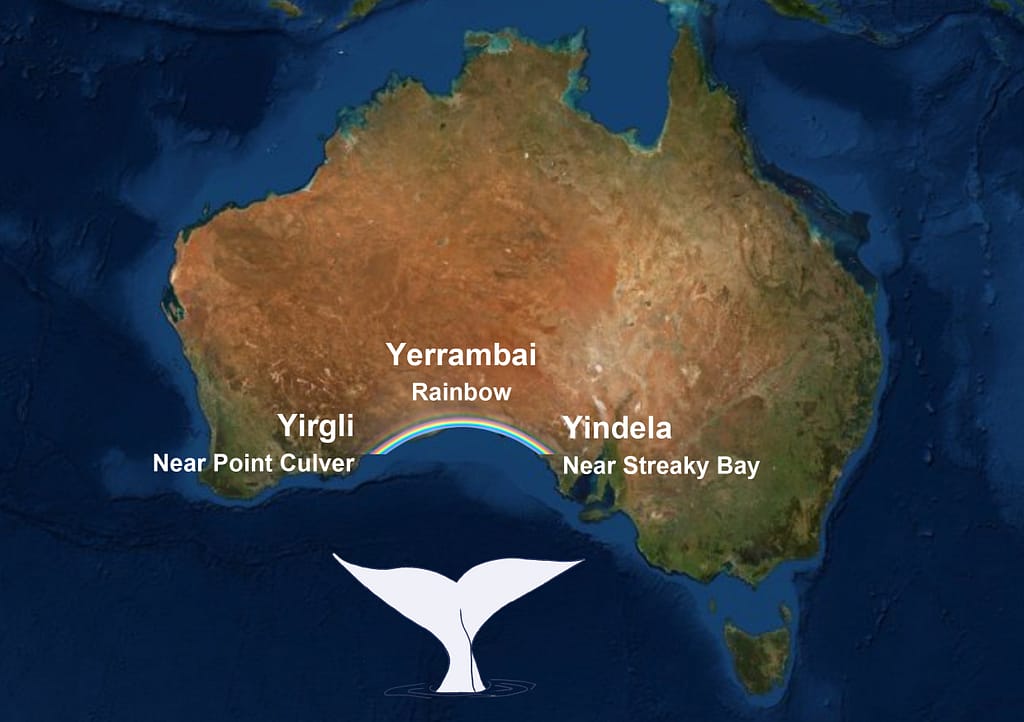 The White Feather Foundation has provided the emergency funds to support mediation. Now, we are appealing to the generous members of our community to help us raise the remaining amount to ensure they have the support needed to maintain this biodiverse, sacred submerged land and sea for generations to come.
In response, we've launched an emergency Save the Mirning Sea Country campaign, which is already up-and-running, ready to receive your donations. No amount is too small to help, and every penny you give to this fund goes directly to the group in need. When you donate, you'll not only help solve a short-term problem, but contribute to the betterment of the future through what's sure to be a historic case in the Aboriginal community.
Those who are familiar with the history of our charity, will remember that Senior Elder Bunna Lawrie (pictured here) was present when the original white feather was given to Julian Lennon. Were it not for that encounter, The White Feather Foundation would not exist, nor would we have been able to help the thousands of people we've supported with clean water, education, health, environmental and Indigenous protection initiatives since our inception 15 years ago.
Now, we must complete the circle, give from our hearts and ensure their future.
Please donate to this campaign today so that The Mirning can preserve their culture and the land and sea for generations to come. If you're unable to give, please share this post and our social media posts about the campaign to raise awareness. We appreciate your support.
Photos courtesy of The Mirning.