What happens when there's a desk, school supplies and a teacher waiting for her, but she doesn't have the $.50/day bus fare to get there? She's denied an education. Ensuring a girl has safe, reliable transportation to/from school is a significant component when supporting a girl's education. Get involved this Mother's Day with our partner Studio Samuel Foundation and you will keep one more girl in school!
Studio Samuel liberates girls from the clutches of trafficking, abuse, child marriage & labour and empowers them through education, health care & life skills training. When it launched, the program served their immediate community in Addis Ababa, Ethiopia. A student's 20-minute walk to the center was nothing outside the norm. With support from The White Feather Foundation and the local government, the successful model has sustainably grown to a point where it can reach girls across multiple districts.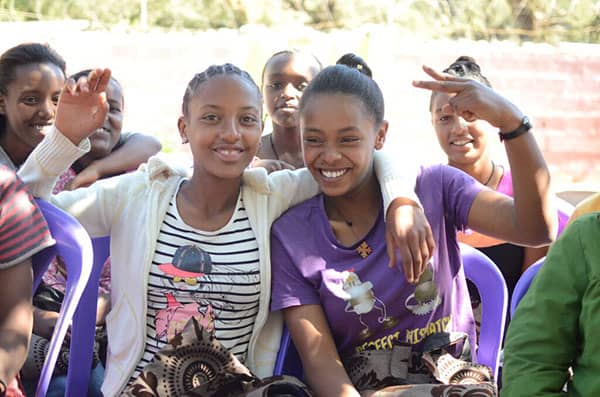 Program scaling will offer great impact and opportunity for many, yet it also creates a barrier for those girls facing a one-hour walk to the center. You can provide these girls access to education for just $10USD/month while giving a Mother's Day gift to remember beyond May 12th!
Join us in contributing to this beautiful initiative, give today! #conservelife