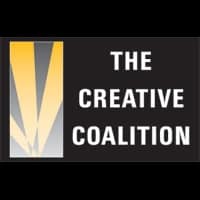 The Creative Coalition Hosts Dinner Celebrating Julian Lennon
Cannes, France (May 17, 2013) The Creative Coalition will host a dinner party to celebrate the photography, philanthropy & music of Julian Lennon on May 19, 2013 at Torch Beach at Plage Vegaluna during the Cannes Film Festival.
Talent and entertainment industry leaders attending the Festival will be in attendance at this VIP event to honor the creative works of Mr. Lennon.
The Creative Coalition's CEO Robin Bronk said, "It is our honor to celebrate Julian. He truly embodies the mission of The Creative Coalition to use the power and platform of the arts to serve the common good. Julian is a 'Renaissance Man' whose vision encompasses all facets of the arts to shed an influential light on important, noteworthy issues. We look forward to celebrating his musical talent, appreciating his philanthropic efforts, and showcasing his photography."
Julian Lennon said, "I am honored that The Creative Coalition has chosen to host an event showcasing my work. It means so much to be connected to an organization whose mission seeks to promote awareness on a variety of creative outlets."
The dinner is made possible through the generous support of Torch Global Luxury Experience, connoisseurs of art and taste in luxury consumer events; and Motion Theory and Mirada.
About The Creative Coalition (www.thecreativecoalition.org)
The Creative Coalition is the premier nonprofit, 501(c)(3) nonpartisan charity of the arts and entertainment community. Founded in 1989 by prominent members of the creative community, The Creative Coalition is dedicated to educating, mobilizing, and activating its members on issues of public importance. The Creative Coalition uses the power and platform of the arts and entertainment communities in award-winning public service and advocacy campaigns. Actor Tim Daly serves as the organization's president.