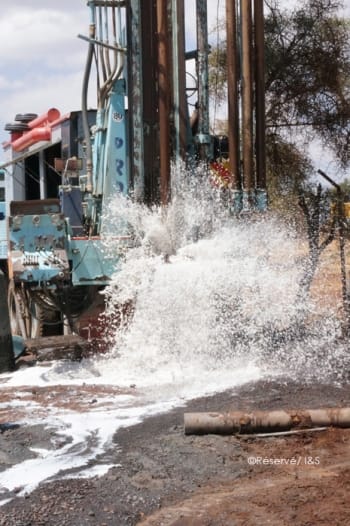 "Borehole Project in Kenya"
The White Feather Foundation is very happy to announce that our project in Kenya with our partner 'Interactions and Solidarity' has struck water at 130m for a borehole well.  This will serve a school of 650 children and a surrounding community of 2,000 people.
The water will now be analysed to ensure safety for human consumption.
Many thanks to our partner and their workers in the field for all they are doing.
Please visit 'Interactions and Solidarity'