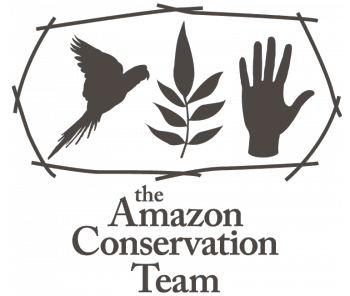 The White Feather Foundation Supports Amazon Conservation Team
Clean Water Program at the Yachaikury Ethno-Education.
For the past 15 years, ACT has supported the development of the ethno-education program of Tandachiridu Inganokuna (hereafter "Tanda"), which has sought to guarantee that the new Inga generation will be educated in a way that both allows them to strengthen their traditional identity and to acquire the skills needed in order to successfully engage in the complex intercultural context of which they are a part. The epicenter of this effort is Yachaikury, a private K-12 boarding school founded in 2002 and developed by Tanda with ACT's support. The school is located adjacent to the Inga reserve of Yurayaco. Currently, Yachaikury hosts an average of 70 students of different age groups, of which approximately 60 are boarders, and practically all of whom come from very vulnerable socio-economic contexts.
Yachaikury's infrastructure is in critical condition, affecting not only the students' ability to live and learn in appropriate environments, but also their health. The most urgent need is a system that supplies clean water for the school. Currently, the students, staff and faculty at Yachaikury drink untreated surface water from an area with heavy human and animal traffic, resulting in widespread gastrointestinal disease among Yachaikury students.
With support from The White Feather Foundation, ACT will purchase, deliver and set up lightweight PVC biosand water filters at Yachaikury.
A school-based water filter program achieves two important goals
It will provide clean water for youths who are particularly at risk for gastrointestinal disease and resulting malnutrition. This is important because proper health and nutrition during formative years is needed for proper cerebral development and educational success.
Local schools provide an ideal entry point for a water filter program because they are communal institutions, creating an environment suitable for community capacity building and disseminating of the filter technology throughout communities.