Whilst visiting my dear friend Darius Fisher in Los Angeles, he told me about a film he was working on with Rebecca and Josh Tickell. I was so intrigued, I wanted to meet with them, see the footage in progress and help them get the film out into the world. Soon after, I signed on to be an Executive Producer of what grew to become the environmental documentary Kiss the Ground. The film, narrated by Woody Harrelson, was released last month and is now available to stream (worldwide) on Netflix.
Kiss the Ground chronicles how society got away from natural methods to cultivate the earth's soil in agriculture and shows how important it is that we return to them. If we don't, we only have 60 crop harvests left — a frightening statistic if there ever was one!
Today as we observe World Food Day, I'm committed to using what I learned from the film about soil regeneration to bring positive change for both the environment and my own health.
The greenhouse you see pictured above is where I recently began growing my own organic herbs and vegetables. By harvesting my own plant-based food, I'll be able to ensure no harmful toxins reach my plate. I've also begun composting, which encourages the production of beneficial bacteria and enriches the soil.
The truth is it doesn't take much to make an impact with soil and fight climate change. Here are just a few ways you can help in your own community:
Use the Kiss the Ground Find Your Path tool for more ideas … and, of course, watch the film!
In addition to soil regeneration, there are small ways that you can make a big difference for the environment regarding food consumption in your everyday life:
Eat Local, In-season Foods

Refuse Single-use Plastics When Ordering Takeout

Buy Items in Bulk When Possible
Research other ways to take action at the Food and Agriculture of the United Nations website.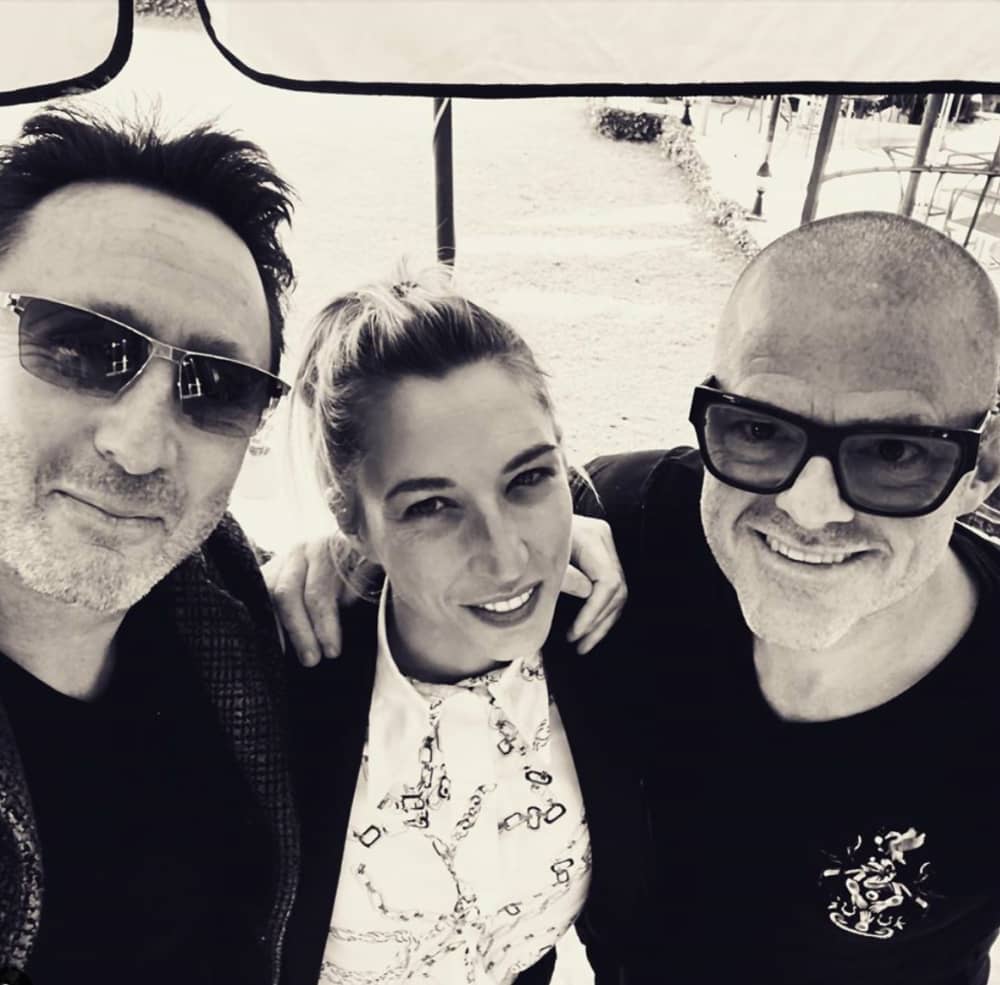 A few weeks ago I enjoyed a long lunch with my friend Heston Blumenthal and his wife Stephanie. Heston made a name for himself in the U.K. years ago as a scientifically innovative chef, pioneering the use of liquid nitrogen in fine cuisine and in 2006 was awarded an OBE for his services to British gastronomy. Today, he owns some of the finest restaurants in the world. 
I'm hoping to bring Heston on board as a Global Ambassador for The White Feather Foundation and work on some upcoming food-related projects together that focus on nutrition and nourishment, both for adults and children. Stay tuned to see what we might cook up in the coming months …
I'm often asked what profession I would've chosen had I not followed a musical or photography path. My answer? I would have loved to be a Chef. I love food and have enjoyed inventing my own recipes since back in the day when I added spices to beans on toast to break the monotony of that simple tea time meal.
I'm also often asked if I'll ever write a cookbook. Though I have no current plans to do so, I never say never …
Truth be told, with a little creativity, each one of us can make simple, nutritious dishes. I'll leave you with a vegetarian recipe I developed during lockdown in May. 
Bon appetit!
Falafel Fraîche Vegetable Soup
Ingredients:
4 Ready-to-Eat Falafels
2 Cups Vegetable Stock
1 Handful of Raw Spinach and Other Vegetables That YOU Like
1 Regular White Onion
½ Handful of Coriander
1 Teaspoon of Thai Tom Yum paste
½ Teaspoon of Coconut Oil
Drizzle of Sesame Oil
Salt & Pepper to Taste
Directions:
In a stock pot or large saucepan, sauté the chopped onions & veg for approximately 10 minutes, or until the vegetables are at the stage when they're to your liking, though a little bite to them is always good, as such, then …
Add the stock & other ingredients, after which, using an immersion blender, blitz all ingredients together until smooth. If you think it needs a little more stock, or water, just add some …
Cook over medium heat on stove top until hot, but don't overcook ….
Season with salt & pepper and serve.
Serves 2.
_______________________________________________________________________________________
All photos by Julian Lennon. For more of his photography, follow @julespicturepalace on Instagram.
Don't miss the new Conserve Life 2020 merchandise collection, available for a limited time in the TWFF shop.