Written, directed and produced by Julia Verdin, Maya is a social impact film that brings the dangers of online grooming and sexual trafficking to life.
The story centers around teenage Maya (Isabella Feliciana), who is navigating a terrible home life with an addict mother and her abusive boyfriend. Trapped in this miserable situation, Maya falls victim to the handsome older man Ray (Billy Budinich), whom she meets online.
Once they connect 'IRL', Ray is at first kind and protective, only to reveal he is running a sex trafficking operation and Maya is his newest target.
See the film to find out what becomes of young Maya at the London Premiere on October 30th at 6 pm.
The screening will take place at the Raindance Film Festival at Vue Piccadilly and will be followed by a Q&A.
Purchase advance tickets here.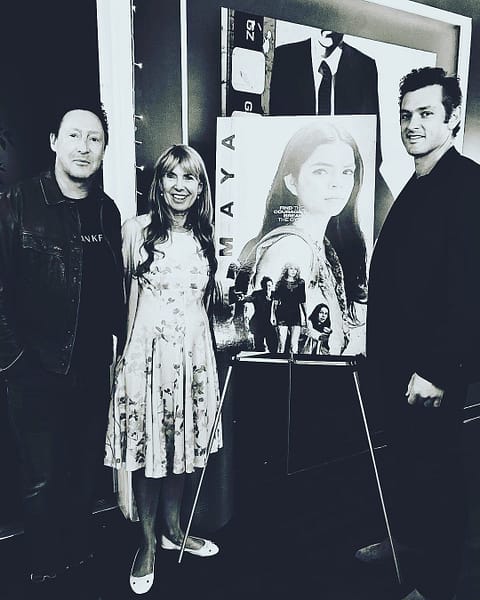 The White Feather Foundation is proud to support this film.
Executive Producer Julian Lennon is pictured here with Director Julia Verdin and Star Billy Budinich at a private Los Angeles screening in August. Photo by Tassoula Kokkoris.