New Opportunities for Children in Peru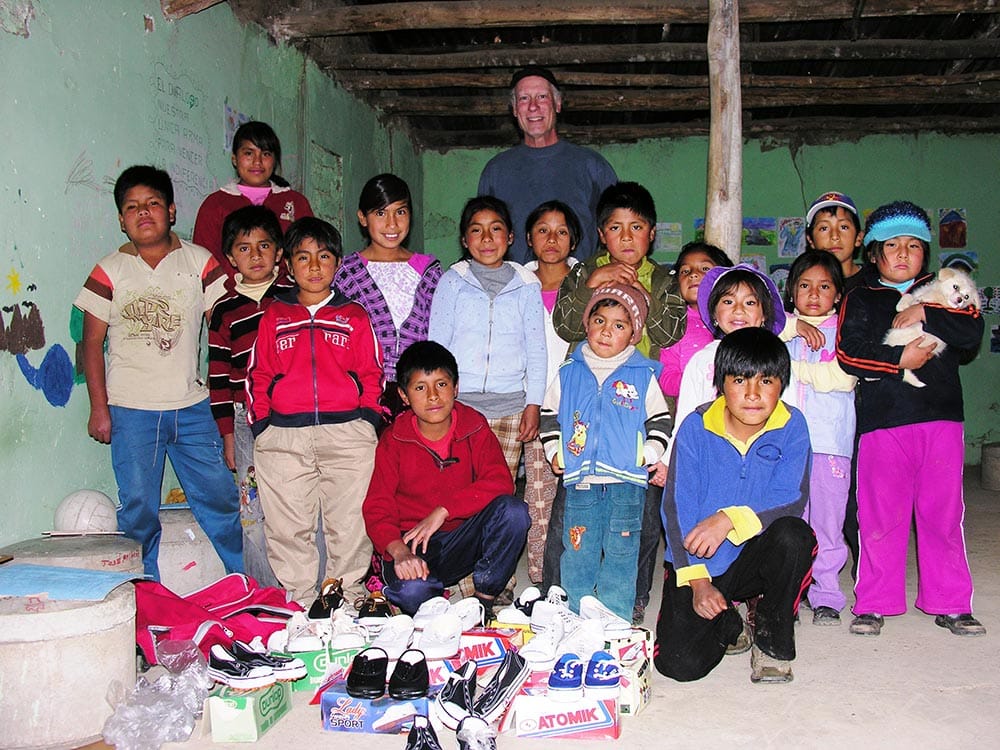 Disadvantaged children, born into poverty in the Peruvian Andes, were lacking basic human necessities and needed support to overcome systematic challenges.
Humanitarian Jim Killon and his group, Changes for Hope, saw the need and organized relief in three ways: by promoting personal development, fighting malnutrition and building self-esteem
The White Feather Foundation campaign raised and sent funds to aid the children in the community.
Changes for New Hope used the funds to buy vital items such as clothing and shoes, which were then distributed to the community, helping the kids in both physical and emotional ways.
"The generous support of Julian Lennon's White Feather Foundation has made possible the opportunities sorely lacking for these children who were destined to a life of poverty and destitution as previous generations have experienced. New shoes on the feet of children who wore nearly shredded, ill-fitting rags have been the first purchase. The health, education and general welfare of these children will be enhanced many times over and even more children will benefit from the efforts of Changes for New Hope because of the support from The White Feather Foundation. From every one of the children, volunteers, and Jim Killon, Thank You and Muchas Gracias!"