New Aqueduct System Brings Clean Water for Yachaikury School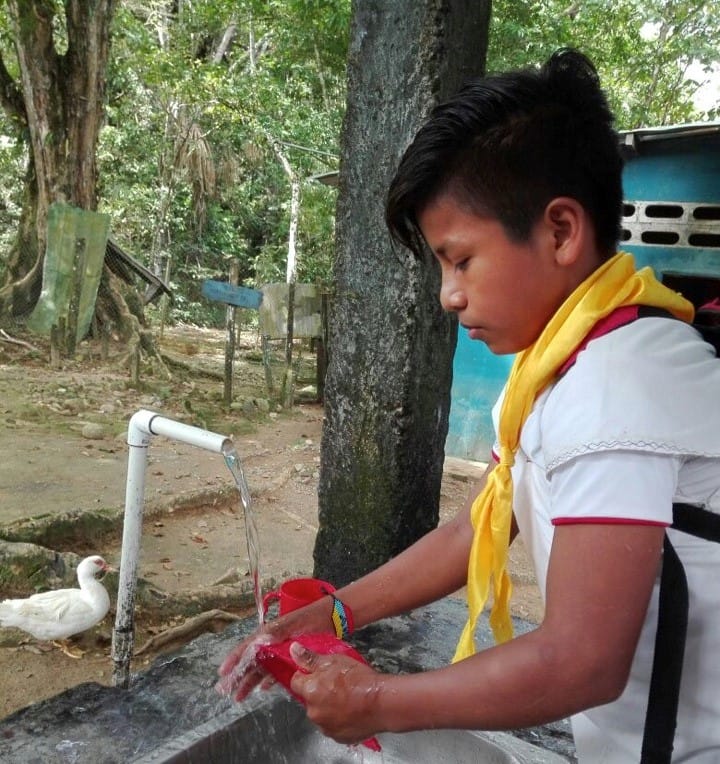 The Yachaikury School, an
Amazon Conservation Team (ACT)
-sponsored ethno-education school of the Inga people in Columbia, which serves Indigenous students, had an unreliable water supply that didn't meet the needs of their population.
The project, in partnership with the ACT, aimed to modify and improve the Yachaikury water supply network through a new pipeline system design. It placed water collection points at strategically prioritized sites and stimulated the Yachaikury crop and nursery irrigation system for increased productivity.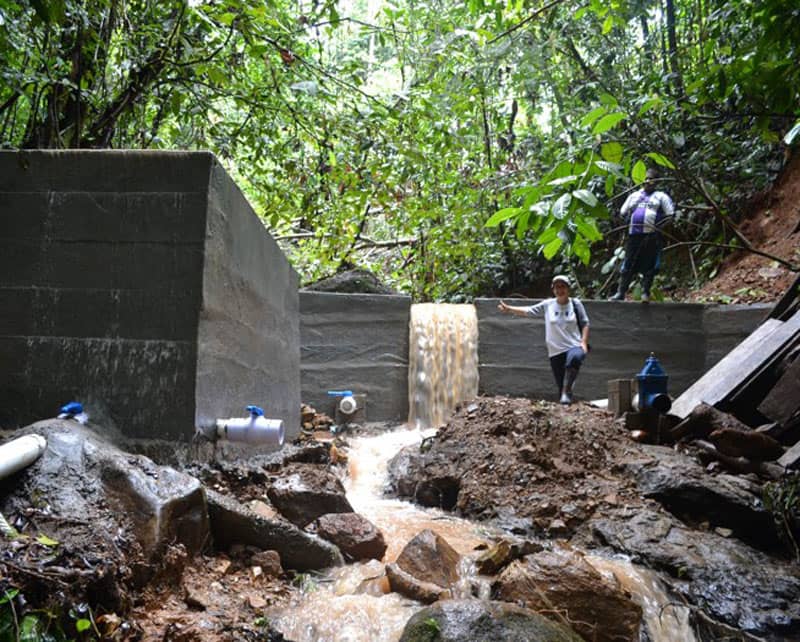 The water intake of the Yachaikury aqueduct system was built in the mid-basin of the La Pedregosa creek, whose course is within the Yurayaco indigenous reserve. Drainage capacity enables a year-round water flow. This concrete infrastructure has a 120-meter volume and functions to catch the creek's water to supply Yachaikury headquarters. The reservoir is connected to a tank that filters the captured water. The tank is covered by a metal top that prevents debris and dirt falling into the water system.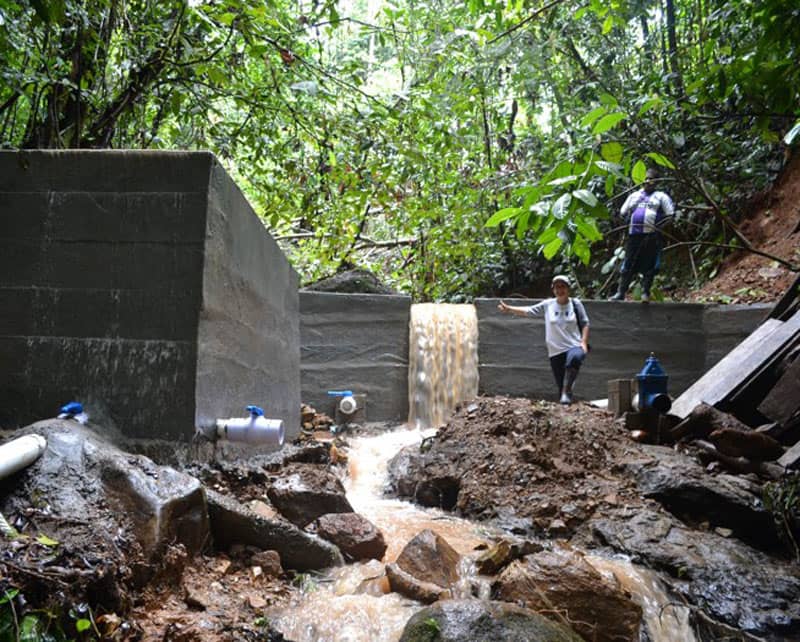 Approximately 140 Yachaikury students (50 girls and 90 boys) have an improved quality of life due to the installation of the aqueduct. They now have access to clean water for drinking, food preparation and personal hygiene.
Nelcy, the student coordinator of Yachaikury, states: "With the improvement of the aqueduct, the frequency of gastrointestinal diseases, skin pimples and rashes have decreased. Now the members of the educational community consume water of excellent quality." Waira Jacanamijoy highlights: "The fact that now 'chagras' (traditional small gardens) can also be permanently irrigated greatly improves our livelihood security as well."