We've just received a wonderful update from our charity partner in Malawi. This project aims to improve access to clean water by the rehabilitation and extension of the water supply system in Central Malawi for Nkope Anglican Mission Station.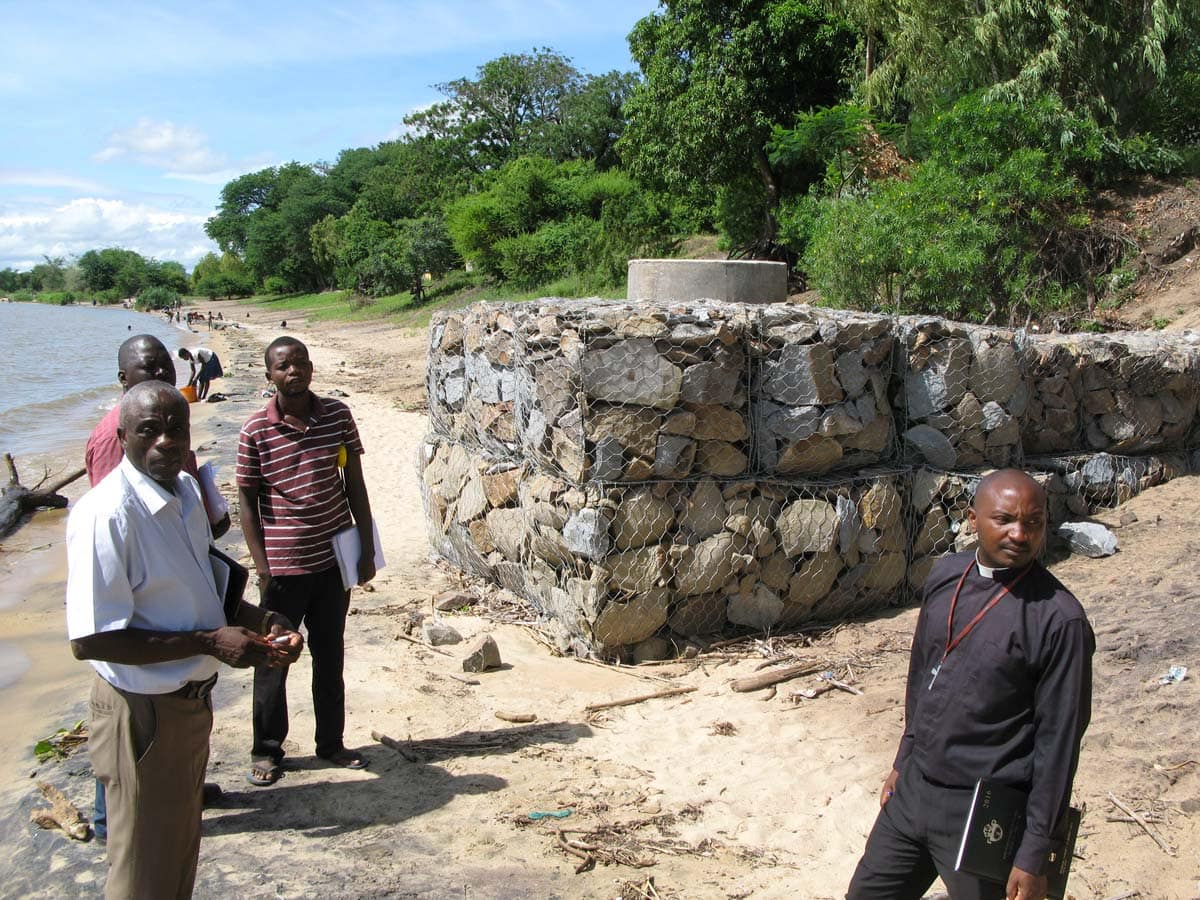 The intake sump which will house two submersible pumps. Left Willy Mandowa (water engineer) and Right Canon Tito Lezile, anglican priest of Nkope.
The 60 cubic metre tank on Nkope Hill.
Preparing to form the top of the tank.