As we unite today to celebrate the 50th anniversary of Earth Day, we unfortunately can't attend events in person, but we can join together in spirit to reflect and recharge for the future.
The new (ab)normal, for those of us who aren't on the front lines in the fight against the pandemic, is to stay home, and to stay safe. Whilst that may seem hard because we're social creatures at heart, it does afford us a chance to slow down our now accelerated pace of life. A chance we desperately need to realign our place within the natural world.
We simply must disconnect to reconnect.
Though it's easier said than done, unplugging on a regular basis in this age of 24/7 communication is necessary. I personally feel most alive on the Power Walks I take several times per week. I don't always visit the same location, but I do always end up on a path made up of dirt, grass, rocks, sand, or more often than not, by the water's edge.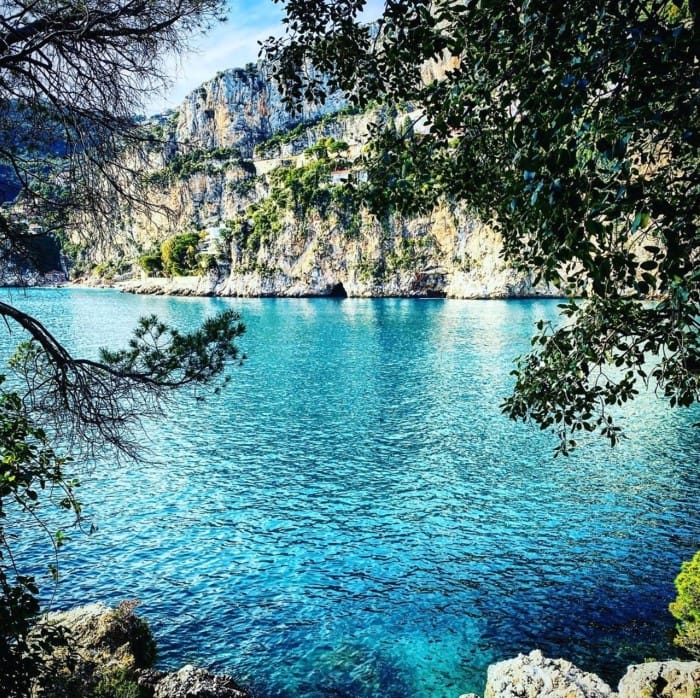 When I begin my journey, I literally feel my body shift, as it releases the stress of the day. My shoulders relax as the tension in my neck dissipates and my chest no longer feels tight. With each step I take, I begin to breathe easier and become conscious of my own heartbeat and surroundings…
As I take in the sounds, smells and beauty that surrounds me, I'm able to return to my most basic self. I'm no longer a public figure, or a celebrity with a blue check mark next to my name. I'm the young boy who used to climb trees and pick blackberries in the English countryside. I'm the man who can sit at the ocean's edge for hours and watch the waves crash against the shore, as I think about life. I'm just Jules.
At the end of each walk, I silently pause, and reflect on all the friends and family that I have, who are with us today, and I also like to think of those who have passed, with great love, knowing they all walk beside me/us. And last but not least, Mother Earth, for her hospitality during my travels. I don't for one minute take the privilege of her fresh air or stunning landscapes for granted, for I know, her beauty won't last forever, if we don't take action right now, as we can see, she is already hurting…
This practice of unwinding in nature is, without question, a spiritual positive.
The Atlantic
and
Time Magazine
both reported scientific studies that list multiple health benefits for simply spending time with Mother Earth.
Perhaps just as important as the physical boost, is the emotional connection we make with nature, which drives us to protect it from harm. When we experience nature first-hand, and remember that we are a part of it instead of apart from it, we develop a personal stake in its health and a responsibility to preserve it for generations to come.
The theme for Earth Day 2020 is 'Climate Action' and there's never been a more urgent time to respond. We must listen to science. We must respect
Native Wisdom
. We must support decision makers who believe in climate change. We must embrace innovation that puts environmental considerations first. We must do whatever we can to prevent the further destruction of our natural resources.
When we emerge from this collective tragedy, we must recall this time and place, so we remember that we need to take a breather, to slow down more often, and to remind ourselves to truly appreciate the real treasures we're afforded by sharing this planet, and by sharing each other's company, through the good and bad….
It may be difficult to access a park or a beach in our current situation, but once it passes, return to nature and return often — she will be even more lush and vibrant from our absence. Travel back to a time when we all weren't compelled to constantly check our social media pages or have a screen illuminated with the complexities of life displayed at every turn. A time when playing outside until the sun went down was the greatest feeling in the world. Even leave your technology at home, whilst walking, or at least turn it off, and just use it for taking pictures of the beauty that surrounds you, or loved ones, as a reminder… Of a time and a place…
Technology is a luxury, and can enrich our lives in many ways, and phones and computers can be replaced if they break, but Mother Earth, and our ecosystem cannot.
Above all else, love is what binds us…. We are One.
I, for one, am looking forward to the past….
Join me and take action on this milestone anniversary. Earthday.org offers a variety of ideas about how to get involved virtually during the quarantine. We also welcome your donation to The White Feather Foundation to Support Our Environment.
All photos by Julian Lennon. To see more of his photography, follow him on Instagram, @julespicturepalace.