Our friend Farmer Tantoh sent his book I Am Farmer along with this lovely message:
Dear Julian,

I'm writing to thank The White Feather Foundation very much for supporting our grassroots movement in Cameroon. I have attached a book about my story and TWFF have contributed greatly in the projects mentioned in this book. I will continue to do the best I can for humanity to make the world a better place. Thank you again and your team. Thank you Andrew for being an inspiration.

Peace and blessings – Farmer Tantoh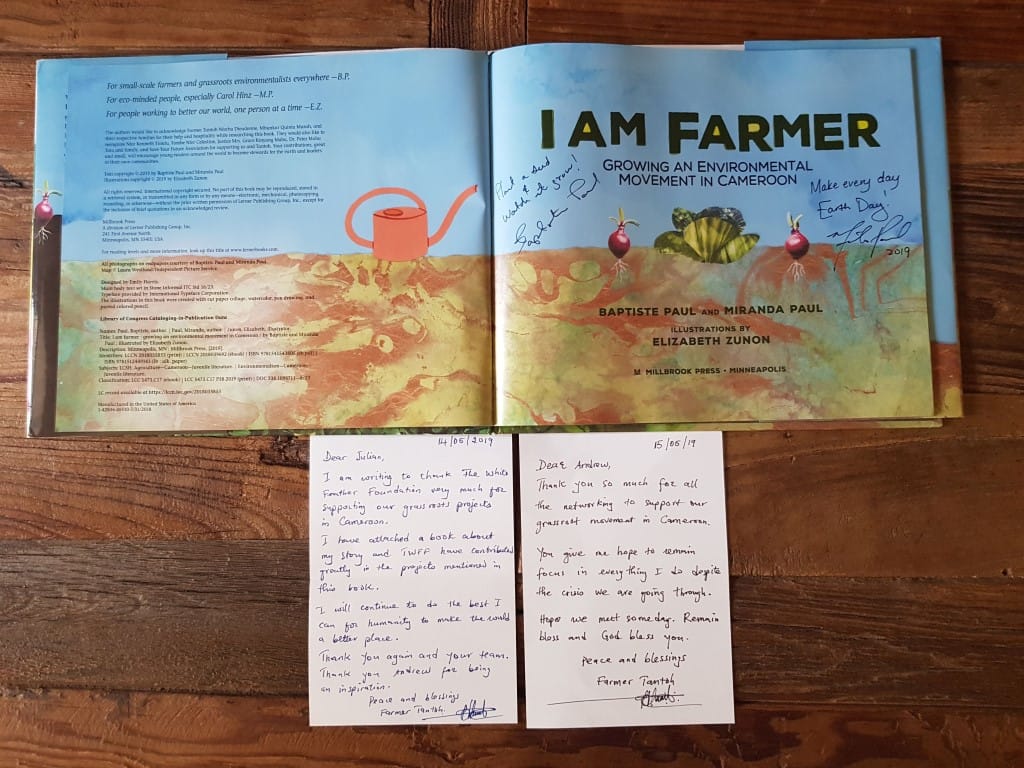 This new book chronicles Farmer Tantoh's journey of growing a grassroots movement in Cameroon, building more than 800 gardens and delivering clean water supply to tens of thousands of people in his country. Thanks to him, we were able to provide clean water to around 22,000 people with the projects in Sicia and Rong village.
More power to you brother! #conservelife