We're honoring Cynthia Lennon this week by continuing her legacy through the Cynthia Lennon Scholarship For Girls. Thanks to all our supporters who donated to the cause for her birthday. Here's how your contributions are making an impact…
Scholarship for Orphaned Girls in Kenya
Back in 2017, we funded the school fees of 15 high school girls under the care of Cura Orphanage, our charity partner in Nairobi, Kenya. Since then, all of the girls have gone on to success in their academics. Some have already graduated high school and are pursuing their higher education dreams!
Mercy is now a Fashion Designer & Entrepreneur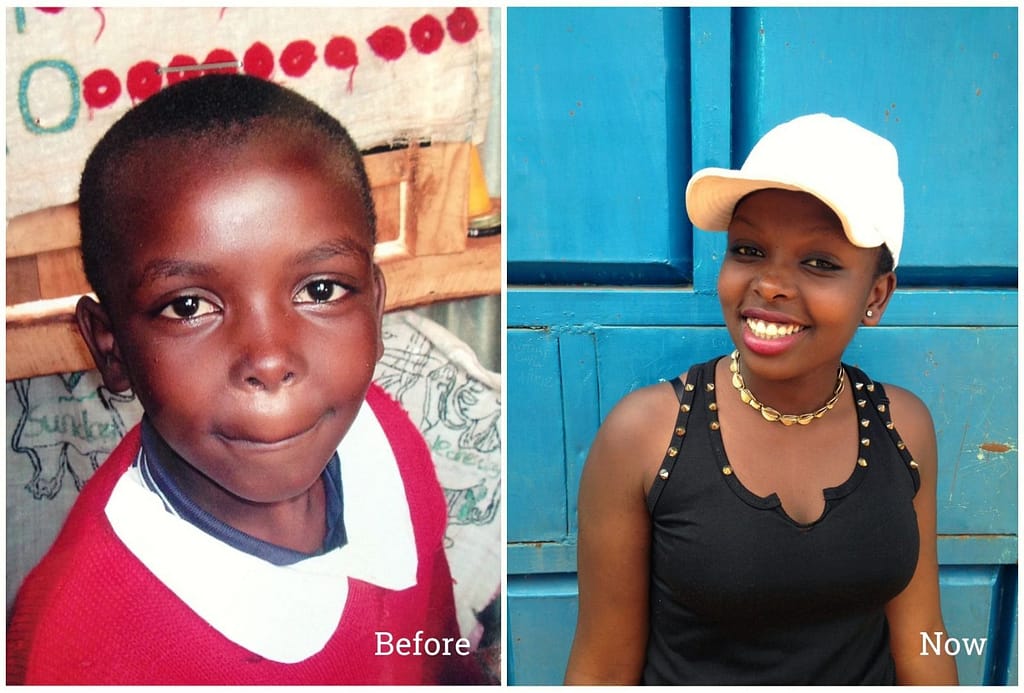 Mercy completed high school and is now nearly finished with her certificate in Fashion Design. She's entrepreneurial and creative, prepping to launch her own tailoring business later this year.
Margaret got into College on Merit Scholarship
When Margaret finished high school, her exam scores were high enough to secure her a place and a scholarship at Kenyatta University, where she is currently in her second year of study!
Thanks from Cura Orphanage
Hayden Bixby, International Program Director of Cura Orphanage, proudly shared these stories with us. "The Cynthia Lennon Scholarship has made an enormous impact on the lives of our girls, allowing them to focus on their academic and professional pursuits without the distraction and stress of financial concerns. We are deeply grateful!"
Support Girls Education
More girls like Mercy and Margaret need your support to fulfill their dreams. Give monthly to The Cynthia Lennon Scholarship For Girls so we can give education to thousands of young girls. #conservelife