We are proud to announce that funds raised in 2020 will benefit six girls currently at Cura. The scholarships will provide tuition, boarding expenses, incidentals and funds for transport and other necessities.
Cura's International Program Director, Hayden Bixby, shared more about the scholarship recipients.
"Three are in Form 4: Maureen, Beatrice and Agnes are not only finishing their course work, but they are also finishing high school at last… and will be moving on to the colleges and trade programmes to prepare them for financial self-sufficiency. One girl is in Form 3 — Sharon; and two more — Naomi and Minnet — are in Form 2. These girls, like their classmates all over Kenya, had their lives and academics put on hold for the last year, and all are thrilled to have recently returned to their respective boarding schools to resume their studies."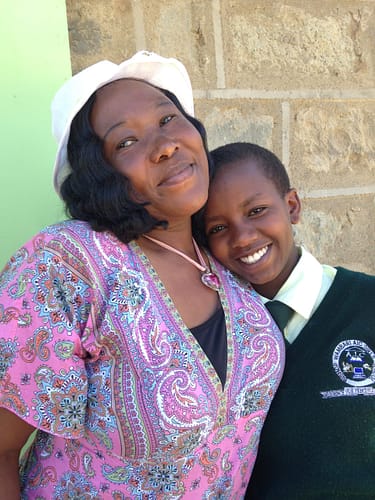 The White Feather Foundation has worked with the Cura Orphanage since 2017 and shares a long-standing common goal to provide educational opportunities to young girls in Kenya.
Hayden continued, "I am thrilled that The White Feather Foundation continues to do such amazing work, not the least of which is the education made possible by The Cynthia Lennon Scholarship for Girls. We have been the grateful recipients of previous scholarships, so we have seen the dramatic impact those funds have on the young women under our care."
She explains that in addition to covering educational expenses for the girls, a social worker is employed to ensure all students have an adult advocating for them and performing regular wellness checks.
Watch this space for updates on the journeys of all the scholarship recipients. You can view previous stories here: Nancy, Joyce, Loise, Diana, Mercy and Margaret.

We extend our gratitude to all who supported this campaign.
If you're inspired to donate to The Cynthia Lennon Scholarship for Girls, you can do so here or you can bid on stunning items that once belonged to Cynthia in our current auction that concludes on March 28.
Photos of scholarship recipients with their local housemother, Hannah, used with permission from Cura Orphanage.